News
&nbsp 3rd Astrophysical Nuclear Reaction Network School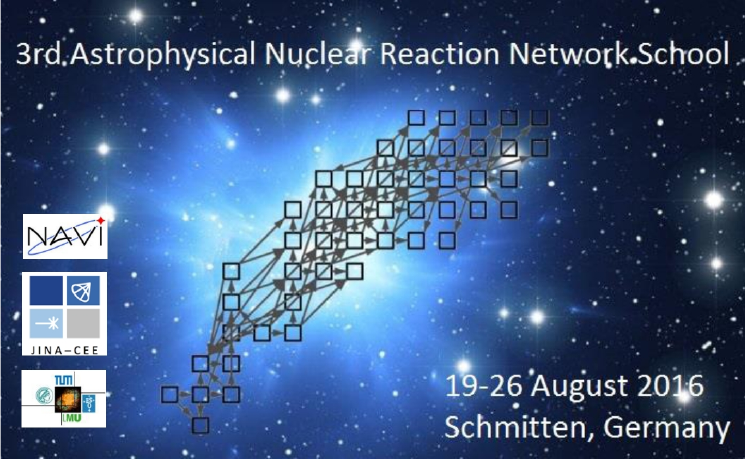 NAVI, JINA and Excellence Universe Cluster are co-organizing the 3rd Astrophysical Nuclear Reaction Network School, to be held in Schmitten, Germany, from August 19 to August 26, 2016.
The school will focus on the understanding and application of nuclear reaction networks to astrophysical models for systems such as novae, x-ray bursts (rp-process) and neutron star mergers (r-process). The goal is to develop the ability for graduate students and postdocs with interest in astrophysical reaction networks to understand and use the public reaction network libnucnet. Our plan is to emphasize group work and practical training, complemented by a set of lectures on numerical techniques, reaction rate formalism and the underlying nuclear physics, astrophysical applications, and observations.
For detailed information, please see our
school website
.
&nbsp Papers
APS
Phsics
vol 10, 136
&nbsp Conferences
Proceedings:
Seminars at TUD